Goldscheider Animal Fancies
Pair of Bears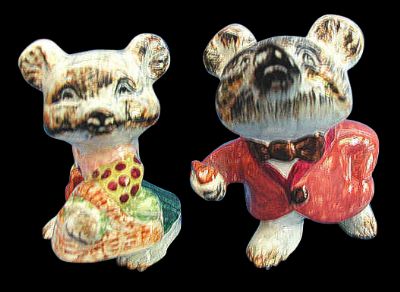 Description: Cute pair of bear characters in hand-painted porcelain. One dressed in bow tie and jacket, the other in skirt and blowse and carrying a basket. Each bear measures approximately 7.6 (3 inches) by 7.6cm (3 inches)
Marks: Usual Goldscheider/Myott printed backstamp.
Price Guide:: These pieces are currently for sale at £75 for the pair. August 2003.