Goldscheider Figurine
Lady in Bonnet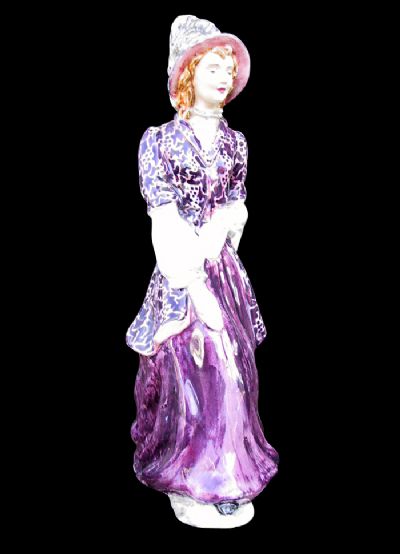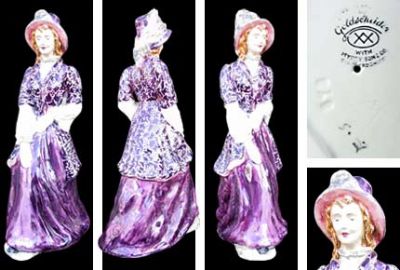 Description: Figure of late nineteenth century bonneted lady in purple gown standing about 18 - 23cm (7-9 inches) high. The piece was probably produced around 1941 or 1942 in the Art Deco style. Photographed at Brighton Art Deco fair in March 2003. The piece is very highly glazed with deep rich colouring.
Marks: Painter's initials to base - F.S. The pattern number 873 (or 878) and an incised 'W' are also to the base along with the usual Goldscheider/Myott mark.
Price Guide: Was up for sale at around £325 (March 2003 Robin Lewis).